Mia Consults is a Start-Up Consultancy firm, an affiliate of Mumsbooth, that helps set up Start-ups and Small businesses. 
We have a great team and structure to put your business together, help you get started and grow it.
Many people want to be Self-employed, they dream of running their own businesses, having multiple sources of incomes and receiving credit alerts while they sleep.
Do you have a business, or something you have been wanting to start as another source of income while you work, or some million dollar idea you've been brooding on for some time now…or maybe it's a deep yearning to do what you know is your calling or passion?
They say "No one really teaches you to run a business, you learn on the job' but We say "You can get it right the first time, with minimized expenses, fewer mistakes, more information, easy execution, and the required push when we help you start your business"
Work with us MiaConsults as we are Start-up experts and have helped over 100 Small businesses get started.
Our different programs include Start-Up Business programs, Business Plans creation, Book keeping for small businesses and the use of Technology to grow a business.
Maybe you are working, or you want to start a side business or maybe you want to teach your kids and help them start a business?
Don't procrastinate further…Let's start talking!!
Call +2348035425223 today to get started, Or Email:   ask@marthaianda.com or marthaiandaconsulting@gmail.com 
Instagram: @marthaiandaconsulting
Facebook: www.facebook.com/marthaiandaconsults
Due to the Pandemic, most of our one on one programs have been via Zoom which has been as effective as our on ground programs.
What stands us out is our ability to push and follow you up to ensure you get started and your business is growing.
If you would prefer group trainings we have separate costs for those as well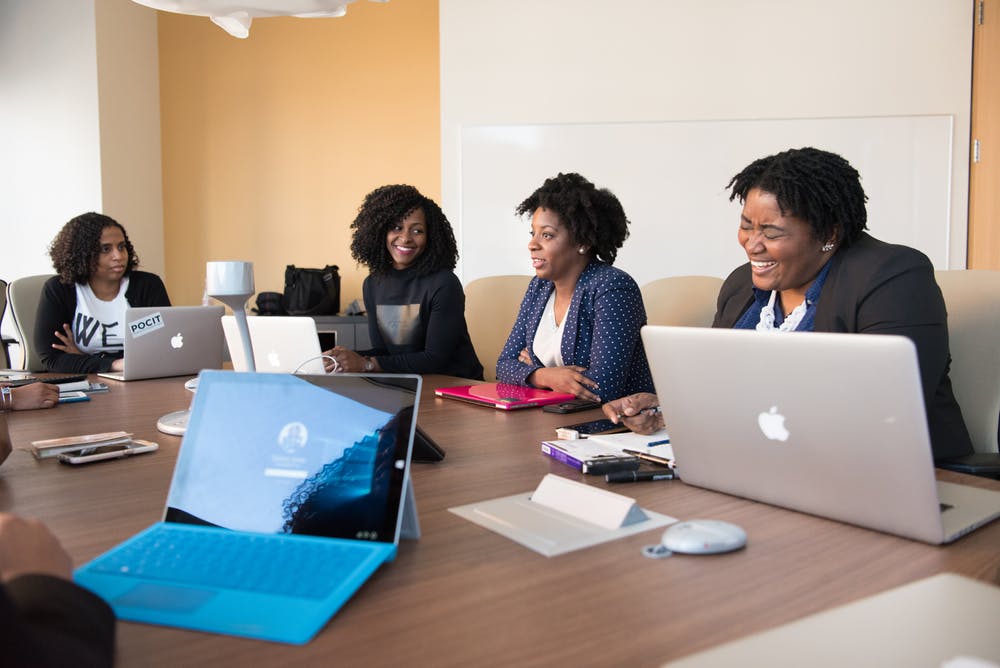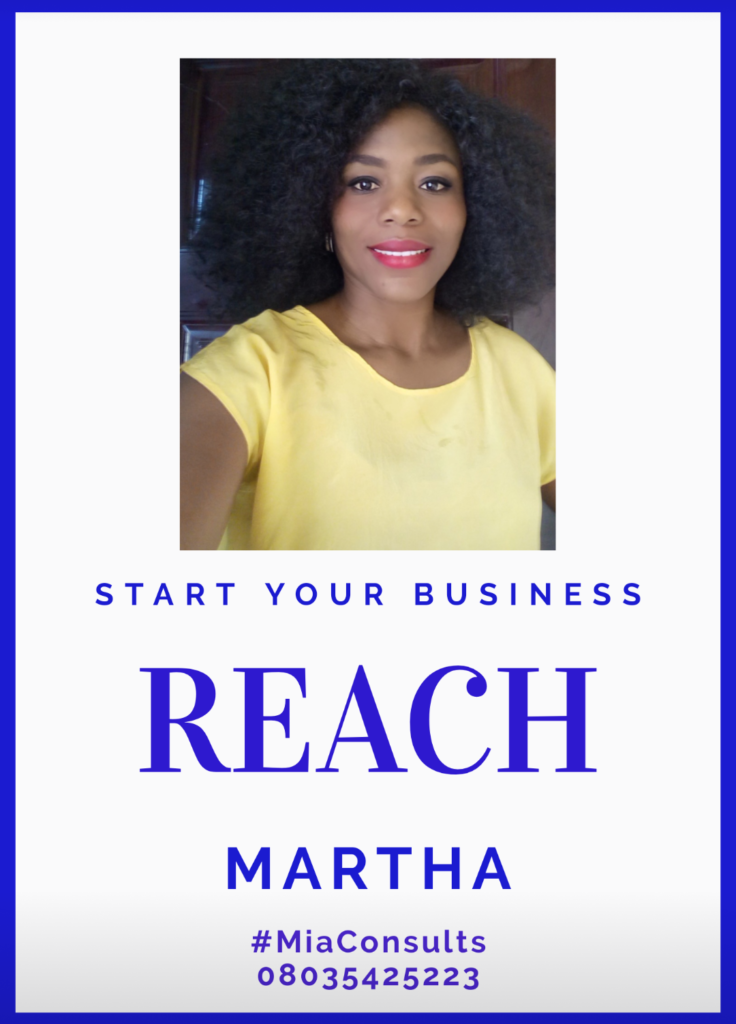 Martha Tawiyah is the Lead Start-Up Expert and Business Consultant of MIA Consults. She has helped over 100 businesses Start-Up and grow through her programs. She led a team to train over 3000 SMEs in a Business boot camp across the 6 geo political zones in Nigeria. 
She is a serial Entrepreneur and runs 4 successful Businesses.
With her community service program Project Start by Mumsbooth, she trains and motivates women and children to start their businesses across Nigeria and Africa so it's her passion and heart desire to see your business grow.